The Problem

Nowadays, the everyday life of every person seems to become more and more fast-paced. Whether it's the increasing amount of work, the thousands of pieces of information that you receive every day via social media or the growing pressure to meet the demands of society. With all this information, demands and tasks, the stress is becoming more and more. Finding a break from it all to sit down with friends and family seems almost impossible.

The Mission

At Tortillada, we want to give everyone just that, a break. Nowhere is coming together, over a great and hearty meal, written bigger than in Latin American cuisine. Eating, talking and laughing for hours is the norm here. That is why we want to give an occasion with our authentic products to sit down with friends and family and forget the stressful everyday life for a short time. Since the beginning of human history, nothing has been more conducive to taking a break than eating together. Enjoy the moment!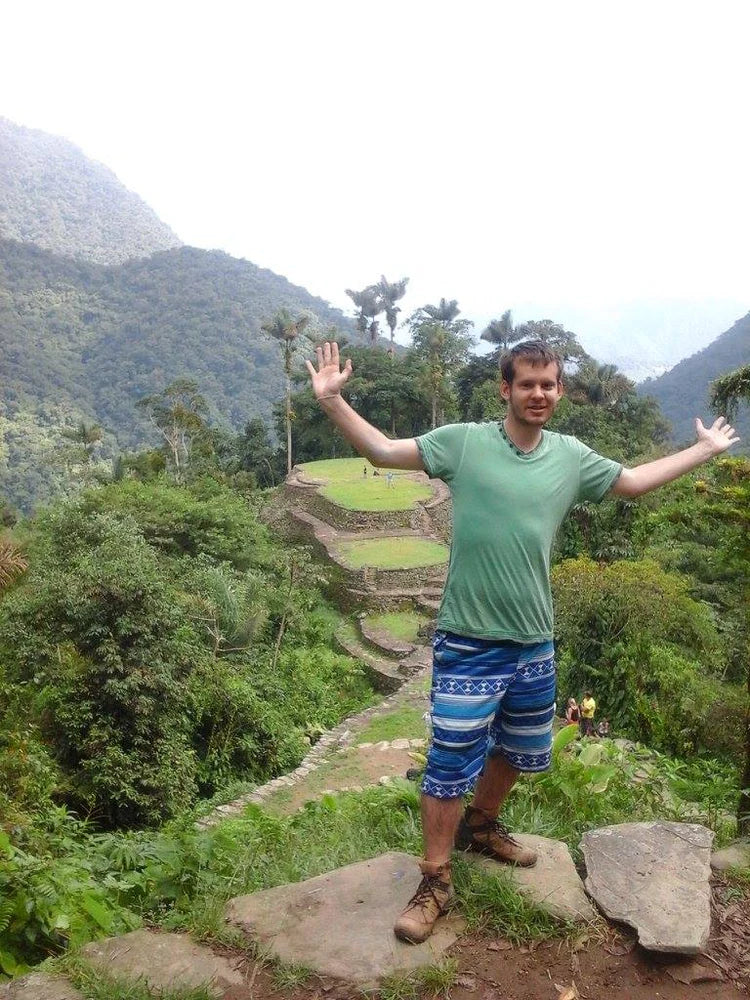 Who we are
Tortillada was founded in 2018 by Fabian, who lived in South America for several years and worked in social institutions in Colombia and in favelas in Brazil. He taught English to young people who otherwise would not be able to learn a foreign language. During his stay, Fabian not only developed a fondness for the delicious dishes of the local kitchen, but also for eating together. Inspired by his experiences, he has therefore written several recipe books over the years, which deal with the preparation of empanadas, fajitas and tortillas, among other things.
You can download the recipes here - of course they are free of charge for you.
With the desire and mission to provide such a culinary experience to people outside of Latin America, we have grown over the years to a small team and are located in the heart of Stuttgart. In the meantime, the Tortillada brand is known worldwide for products related to Latin American cuisine.
Our Products
In Stuttgart, we have been working on ideas and designs for new products. The quality, authenticity and sustainability of our products is very important to us. For this reason, we particularly like to work with cast iron and avoid unnecessary plastic additives in the packaging of our products. Nevertheless, we believe that our products do not have to be expensive, but should fit into any budget, so that everyone can enjoy the diversity of Latin American cuisine.
If you want to convince yourself of the quality of our products and discover Latin American cuisine for you, take a look at our tortilla collection.
Our Values
Sustainability

Since April 2022 we have been working together with the non-profit organization Eden Reforestation. For every order placed in our store, we plant a tree in Latin America. This way, together with your help and Eden Reforestation, we can contribute to the restoration of the environment.

Honesty and transparency

The satisfaction of our customers is our first priority. We rely on a very good customer service, which will gladly answer all your questions about us and our products. The honesty and transparency with our customers always comes first.


Quality

The quality of our products is very important to us. In this regard, we constantly strive to develop ourselves and our products so we can meet the requirements of our customers and guarantee an authentic experience of Latin American cuisine.